Reported Crop Circles for the State of Florida -

Gulf Breeze / South Shoreline Park, Santa Rosa County (November 15, 1989)
A 7'8" diameter single circle discovered swirled clockwise in grass on a slight incline only about 40' from the high water line of the shore. The center of the circle was very tightly "curled", but neither the blades nor the roots of the grass were damaged. No tracks were found leading into the circle. At attempt was made by investigators to duplicate another flattened circle in the immediate area in the same grass, and it could not be done. The night before the circle was reported, there were heavy storms in the area.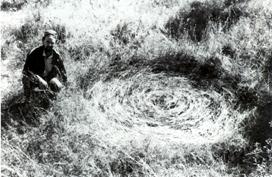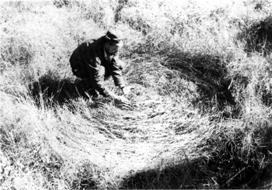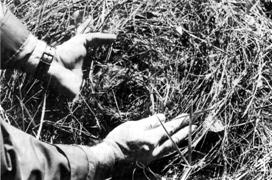 Crop type: unknown
Sources: "Swirled Landing Trace?", Carol & Rex Salisbury, MUFON UFO Journal No. 264 April 1990; The Gulf Breeze Sightings, Ed & Francine Walters, 1990; UFO Abductions in Gulf Breeze, Ed & Francine Walters, 1994



City / County / Date:
Gulf Breeze / South Shoreline Park, Santa Rosa County (November 15, 1989)