Reported Crop Circles for the State of Indiana -

Whitley County (July 1997)
A series of 'randomly-downed' crop formations are reported in same area as the previous year's pictogram-type formation. One of the most notable is this linear 'L-shaped' formation with a series of 'grapeshot' in the field. Blown nodes and severe node bending was found in this formation which appeared on a significantly-sloped hill.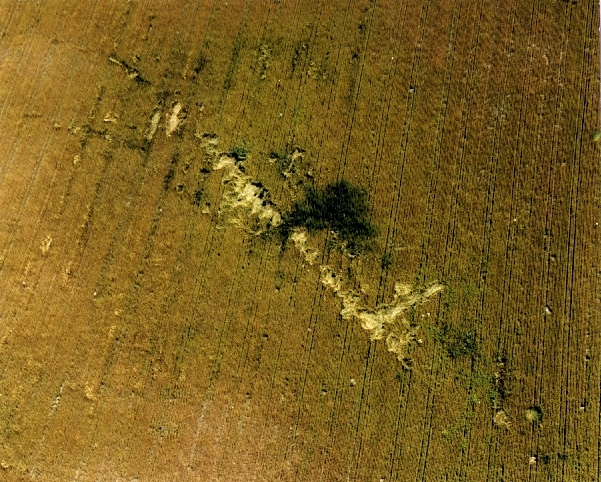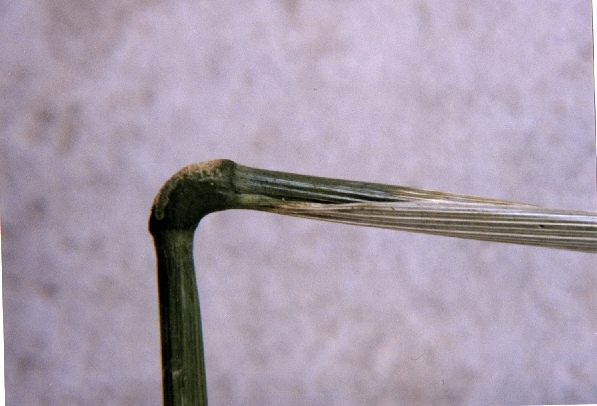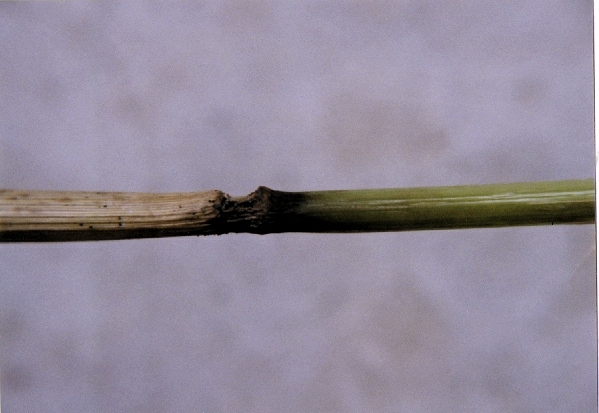 Crop type: wheat
Source: personal investigation, Roger Sugden
Photos: Roger Sugden


City / County / Date:
Whitley County (July, 1996)
Huntingburg, Dubois County (June 26, 2006)