Reported Crop Circles for the State of Michigan -

Island Lake State Recreational Area, Livingston County (February 7, 1997)
Three counter-clockwise swirled circles of oats discovered on state parkland. Two circles next to each other, one some distance away averaging about 40' in diameter. These circles appeared to be 2nd generation, as the first generation plants were still in place swirled down. How three circular areas of oats got planted, then, were swirled down - is still one of the strangest mysteries in crop circle history. W.C. Levengood reported finding significantly higher concentrations of magnetic particles in the soil of all three circle formations, and the distribution of particles was consistent with a centrifugal force model.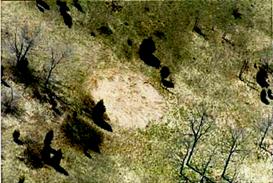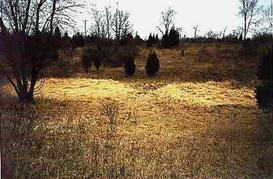 Crop type: Wild Oats (in Field Grass)
Source: Jeffrey Wilson, Roger Sugden, W.C. Levengood
Photos: Jeffrey Wilson

City / County / Date:
Island Lake State Recreational Area, Livingston County
(February 7, 1997)
New Lothrop, Shiawassee County (June 28, 2006)
Holt, Ingham County
(June 28, 2006)
Hartland, Livingston County
(June 28, 2006)
Dowling, Barry County
(August 5, 2006)
Howell, Livingston County (October 14, 2006)
Amasa, Iron County
(December, 2006)
New Haven Township, Shiawassee County
(October 19, 2007)