Reported Crop Circles for the State of Texas -

Copperas Cove, Coryell County (February 20, 1975)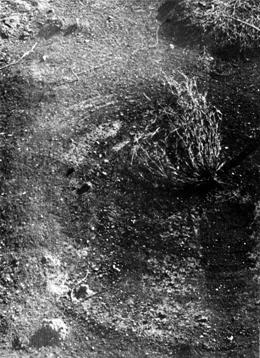 Two 30-foot diameter areas of concentric circles were discovered in an area of dry grass and shrubs in an open field near a creek. The plants had been rotated downward and counter-clockwise by some significant force which had moved large clods of dirt and small rocks, as well as uprooted some of the plants by the apparently fast rotation. Plants outside these areas were unaffected.
A mutilated calf was found outside one of the circles.
Local residents had reported seeing a yellowish-orange BOL (Ball-of-light) hovering over the farmland around the same time as the circles were discovered. One family of witnesses described seeing intermittent shafts of bluish-white light coming from the BOL towards the ground. Texas DPS and local police said the circles could not have been the result of a dust devil or normal wind.
Crop type: Grass / Shrubs
Sources: "The Mysterious Link Between UFOs and Animal Mutilations", Tommy Roy Blann, UFO Report, April 1976; "The UFO-Cattle Mutilation Link – The Last Word (Part 2)", UFO Report, Fall 1981



City / County / Date:
Copperas Cove, Coryell County (February 20, 1975)
Rio Hondo, Cameron County (September 7, 2006)