Reported Crop Circles for the State of Utah -

Bigelow Ranch, Fort Duchesne, Duchesne County, Unitah Basin
(February 21, 2002)
A single ice circle was discovered at approximately 7:00 A.M. and was approximately 5'9" diameter. The circle was located on an irrigation canal in ice that was only ¾ of an inch thick. The circle appeared to be scoured into the ice only ¼ of an inch deep and did not go all the way through the ice, leaving shavings around the circumference of the circle. The circle was cut counter-clockwise. There was no central hole or markings inside the circle.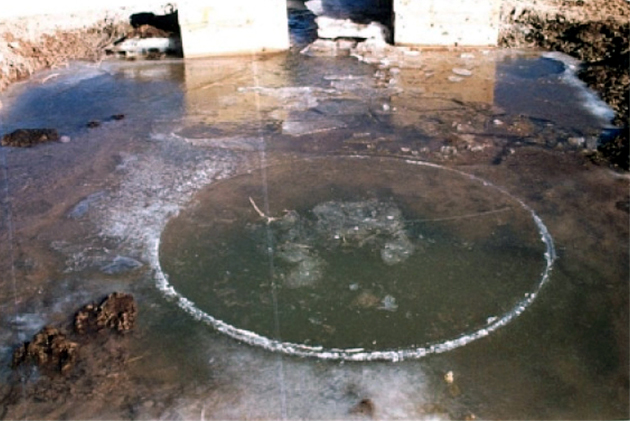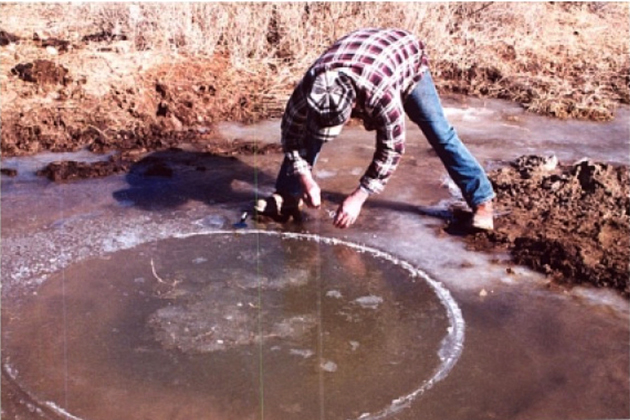 Crop type: ice
Source: Jeffrey Wilson

City / County / Date:
Bigelow Ranch, Fort Duchesne, Duchesne County, Unitah Basin (February 21, 2002)