Reported Crop Circles for the State of New York -

Vickerman Hill, Columbia Center / Herkimer / Mohawk Valley, Herkimer County (June 21, 1993)
Four circles were found linked by pathways appeared on a steep hill. The circle diameters were: 20'5", 45', 43'5", and 88'. All the circles were slightly elliptical in the North-South direction. Three of the circles were swirled clockwise, with one circle counter-clockwise. Two of the pathways were found to extend about halfway to the centers of two of the circles, while the rest of the pathway ends terminated at the meeting point with the circles. Areas of 'randomly-downed' crop also in the field. Expulsion cavities and lateral node splitting was found. BOL's reported. The Syracuse Herald-Journal on 8-2-1993 reports that a passing truck driver claims he witnessed several objects hovering in the air above the field just before the formation was discovered, andthat thunderstorms were reported in the area around the time of discovery. W.C. Levengood analyzed samples taken from the formation and found significant node bending as compared to the controls, 'expulsion cavities', growth suppression in germination studies, and reduced electrical conductivity (Alpha Change) in the bract tissue surrounding the seeds. NY State Police turned up no evidence to suggest a hoax.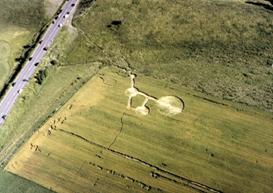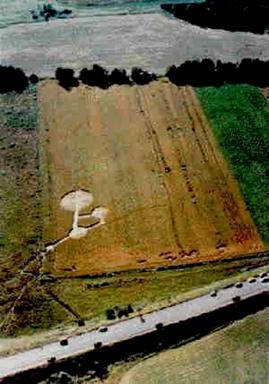 Crop type: Oats
Source: Herkimer Evening Telegram, July 26, 1993; "New York Crop Formation Investigation", Jim Cormia, MUFON UFO Journal No. 313, May 1994; W.C. Levengood



City / County / Date:
Vickerman Hill, Columbia Center / Herkimer / Mohawk Valley, Herkimer County (July 21, 1993)