Reported Crop Circles from 1847 -

General area of the Midwestern USA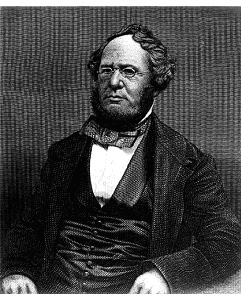 Henry L. Schoolcraft, while doing Indian ethnography work in the Midwestern states of the USA, collected an oral tradition which seems to contain a reference to a crop circle. This legend seems to originally been of Algonquin origin, but other tribes also have a derivative of the same story:
In Shawnee: "Waupee", or the "White Hawk" discovered the circle.
In Algonquin: "Algon the Hunter" who chooses a white hawk feather, discovered the circle.
In Chippewa: "White Hawk" discovered the circle.
As this appears to be a widespread mythology, this would indicate a much earlier origin of the incident, perhaps dating back several hundred years.
"The information was collected and prepared under the direction of the Bureau of Indian Affairs per act of Congress of March 3rd, 1847.

The Magic Circle in the Prairie
by Henry R. Schoolcraft, L.L.D.

A young hunter found a circular path one day in a prairie, without any trail leading to, or from it. It was smooth and well-beaten, and looked as if footsteps had trod in it recently. This puzzled and amazed him. He hid himself in the grass nearby, to see what this wonder should betoken. After waiting a short time, he thought he heard music in the air. He listened more attentively and could clearly distinguish the sound, but nothing could be seen but a mere speck, like something almost out of sight. In a short time it became plainer and plainer, and the music sweeter and sweeter. The object descended rapidly, and when it came near it proved to be a car or willow (osier) basket containing twelve beautiful girls, who each had a kind of little drum which was struck with the grace of an angel. It came down in the centre of the ring, and the instant it touched the ground they leapt out and began to dance in the circle, at the same time striking a shining ball."
The tract continues, and Algon the Hunter goes on to have many interesting adventures. You can read the rest of the mythology here.
Crop type: grass
Source: Historical and Statistical Information Respecting the History, Condition and Prospects of the Indian Tribes of the United States, United States Bureau of Indian Affairs, March 3, 1847, Published Part 1 by Lippincott, Grambo and Company 1851



Henry Schoolcraft's "Magic Circle" Writings: